SAN ANTONIO'S MOST PRESTIGIOUS RESIDENTIAL COMMUNITY
Designed to be in harmony with its serene forest setting, INVERNESS is one of San Antonio's most prestigious neighborhoods.

The Architectural distinction of each home creates an atmosphere of gracious living while the parks, nature trails and greenbelts compliment each estate.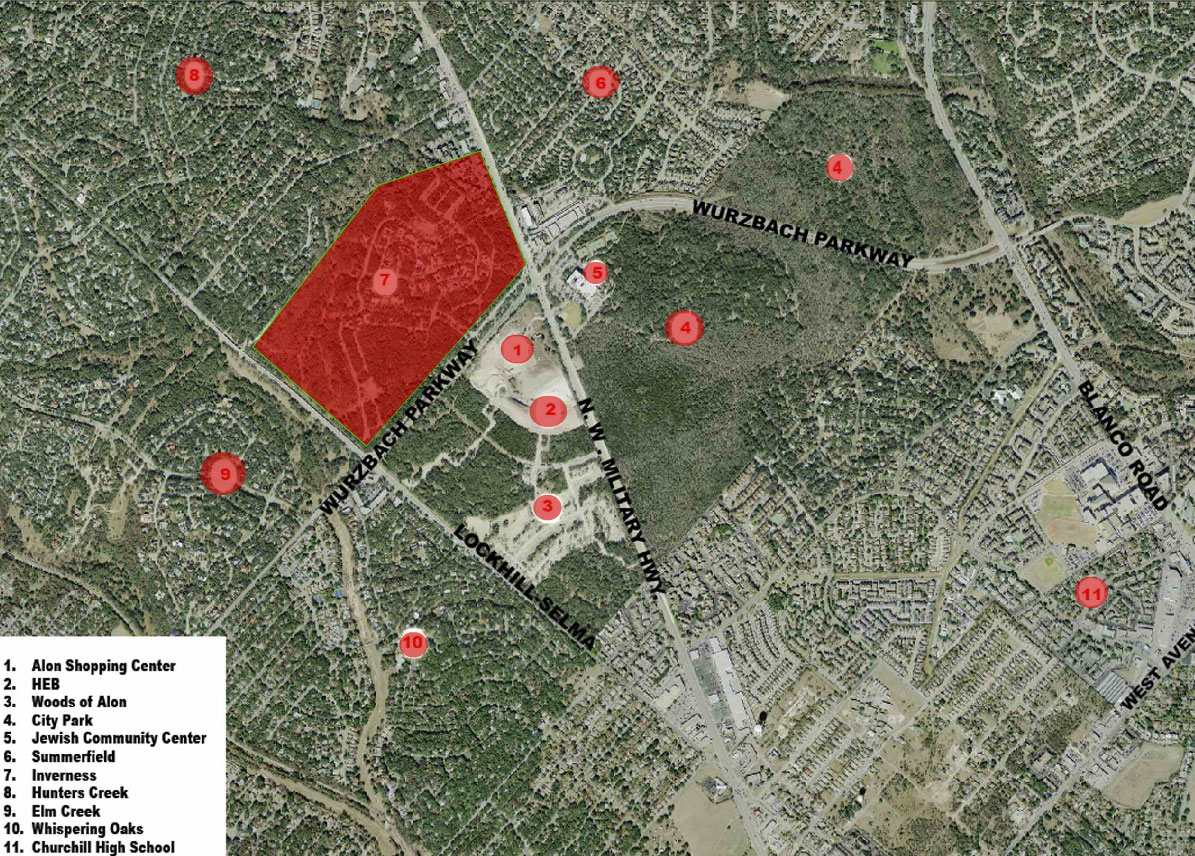 Location: North of the Wurzbach Parkway between Lockhill Selma and NW Military Highway in San Antonio, TX
Amenities: Planned Unit Development
Landscaped parks, greenbelts, boulevards and nature trails
Gated entries with guardhouse, security cameras and electronic access for residents
-- Main entry guardhouse man guarded 24 hours
Most home with rear entry garage(access through 18' wide paved streets with gutters and curbs)
Strict deed restrictions and architectural guidelines
Lots are heavily wooded with natural trees
New HEB super market and upscale retail center at the corner of Wurzbach Parkway and NW Military Highway.
Total Acres: 140 acres
Total Lots: Approximately 200 lots.
Access: Main Entry on Wurzbach Parkway - Guardhouse
Secondary Entry on NW Military Hwy - Guardhouse
Schools: Elementary School - Oak Meadow Elementary
Middle School - Jackson Junior High
High School - Churchill High School
Construction Period: There is no time period in which to begin construction after lot has been purchased
GREAT AMERICA COMPANIES
10003 NW Military Hwy Suite 2201
San Antonio, TX 78231
(t) 210.344.9200
(c) 210.867.7979